LACTOLAND Trockenmilchwerk GmbH in Dülmen, Germany
For over 30 years, the name Lactoland has been synonymous with the production of high quality milk powders. From our production facility in Dulmen, Germany, we supply a wide range of customers, not only in Europe, but across the world.
The primary industries we serve are
the Chocolate industry,
the Bakery and Confectionery industry,
Ice cream, Cheese and Yoghurt production,
Sports nutrition
Customer service has been key to our success. Service and customer orientation are Lactolands top priority. All our employees are committed to these principles every day. This enables us to guarantee optimum customer service. We also have the capability and expertise to work with our customers to develop tailor made products, specific to their individual requirements.
Facts & Figures
Lactoland at a glance
Founded 1989 in Dülmen, Germany
Member of the KRÜGER GROUP since 1995
over 100 employees
Turnover in excess of € 300 million in 2018
over 50.000 tonnes of ingredients & more than 50.000 tonnes of customized blends
In excess of 100 million litres of cream and milk traded
New state-of-the-art laboratory opened in 2019
In 2019 investment continues with the expansion of our storage capacities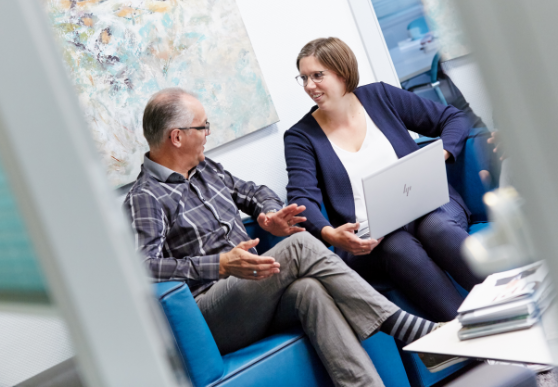 Production of Dairy Blends
Tailor-made milk powder blends made to our customers' specification
New product development
Technical expertise
State-of-the-art facility
Purchase and Sales of Dairy Ingredients
Close cooperation with major dairies - across Europe and worldwide
Supply of all dairy products to the KRÜGER GROUP
International sales team
Extensive market knowledge
Liquid Division
Liquid milk supply of our parent company
Long and medium term contracted purchases and sales of milk, concentrates, cream and whey
Spot trading of all liquid milk products
LACTOLAND Trockenmilchwerk GmbH
Member of the KRÜGER GROUP
All the subsidiaries of the KRÜGER GROUP run as independent businesses. However, the group works on a vertical integration programme, with complimentary production processes. At 20 locations the KRÜGER GROUP produces everything from semi-finished to end products.
One of them is LACTOLAND Trockenmilchwerk GmbH, with its expertise in various milk powders, milk powder mixtures, liquid milk products and a range of special products.